At Heid Music, we're thrilled to usher in the back-to-school season with a rich legacy of over 75 years of commitment to nurturing music education in our communities. As the air buzzes with excitement, we can't help but feel that our children are in for an extraordinary year of learning and growth.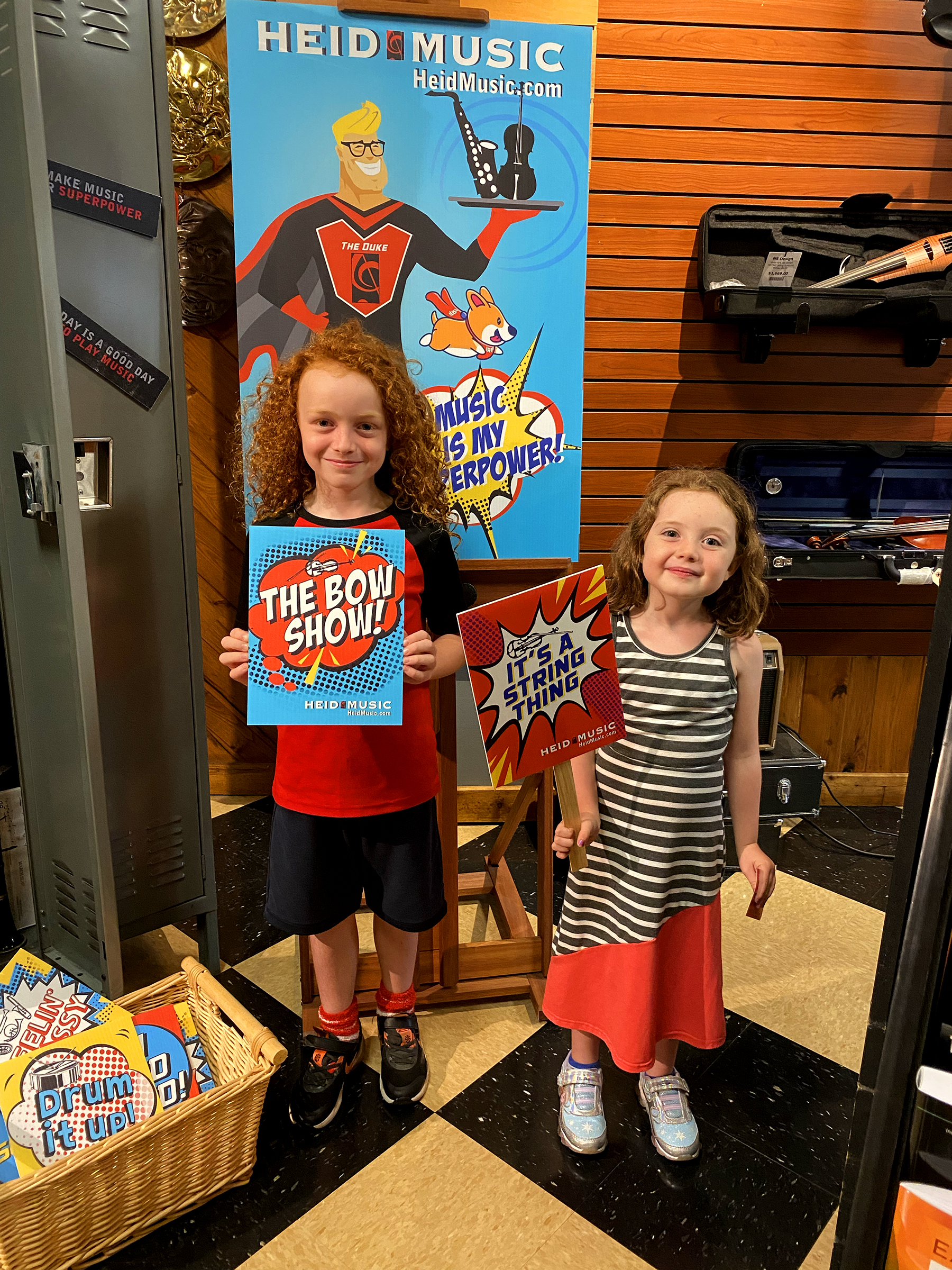 The back-to-school season is more than just a return to classrooms; it's a time when our community comes together to support programs that not only celebrate achievement but also foster teamwork, ignite creativity, and nurture emotional well-being. Music education, a true catalyst for these achievements, transcends the role of cognitive enhancer and becomes a pathway to holistic growth. In the academic landscape, music education stands shoulder to shoulder with subjects like math and science, imparting invaluable life skills such as self-discipline, confidence, and unwavering dedication. Extensive research consistently demonstrates that students engaged in music programs achieve superior performance on standardized tests compared to their non-musical peers.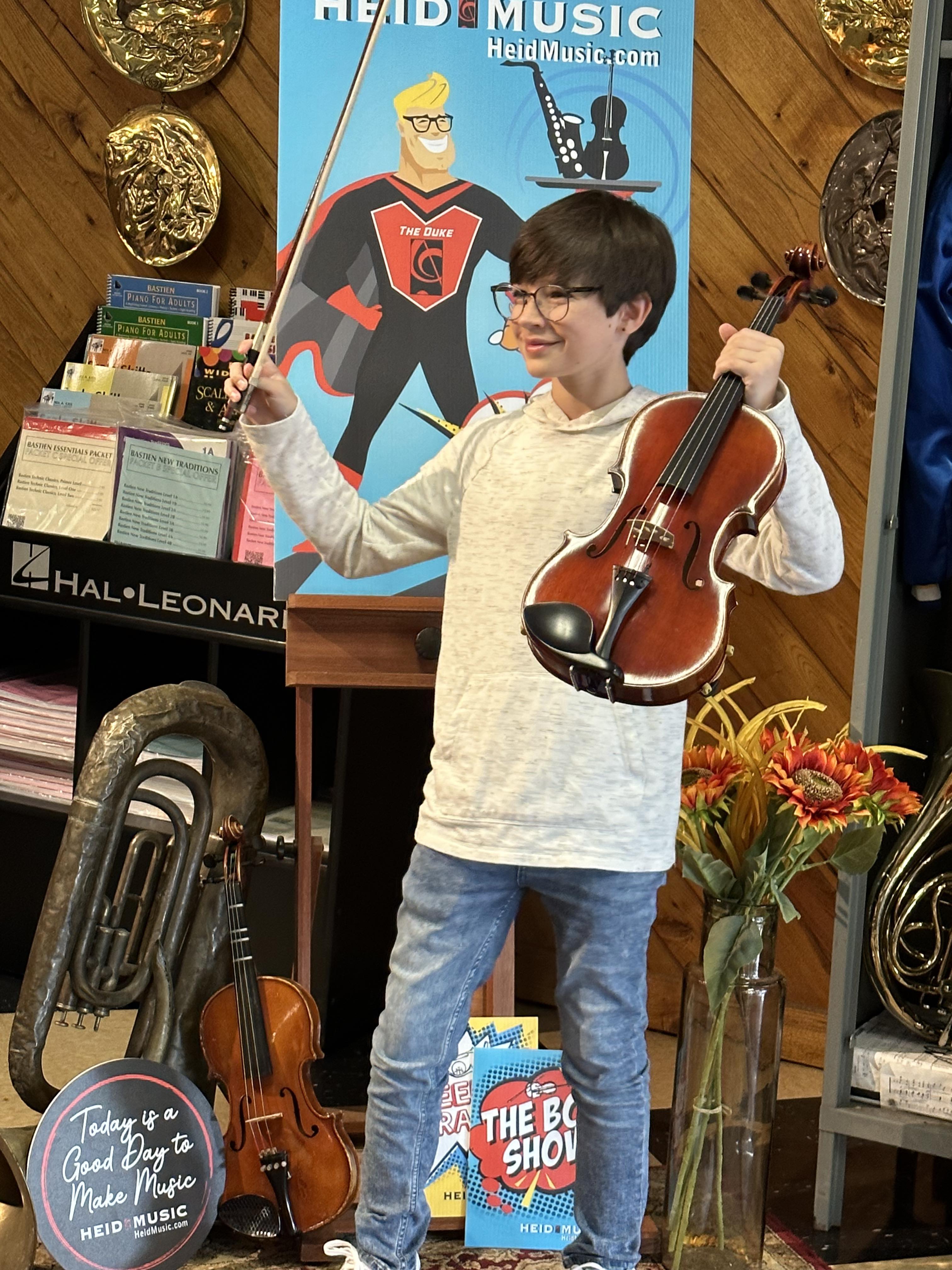 At Heid Music, we are wholeheartedly dedicated to ensuring a seamless academic year for our valued customers. Our meticulous repair staff leaves no stone unturned as they inspect each band and orchestra instrument with precision. We also work closely with local educators to guarantee the availability of essential accessories. Moreover, we've upgraded our website with integrated technology, making the rental process smoother and more convenient than ever. Our rental season is thoughtfully designed to prioritize the nurturing of musical connections, eliminating the typical back-to-school shopping anxiety.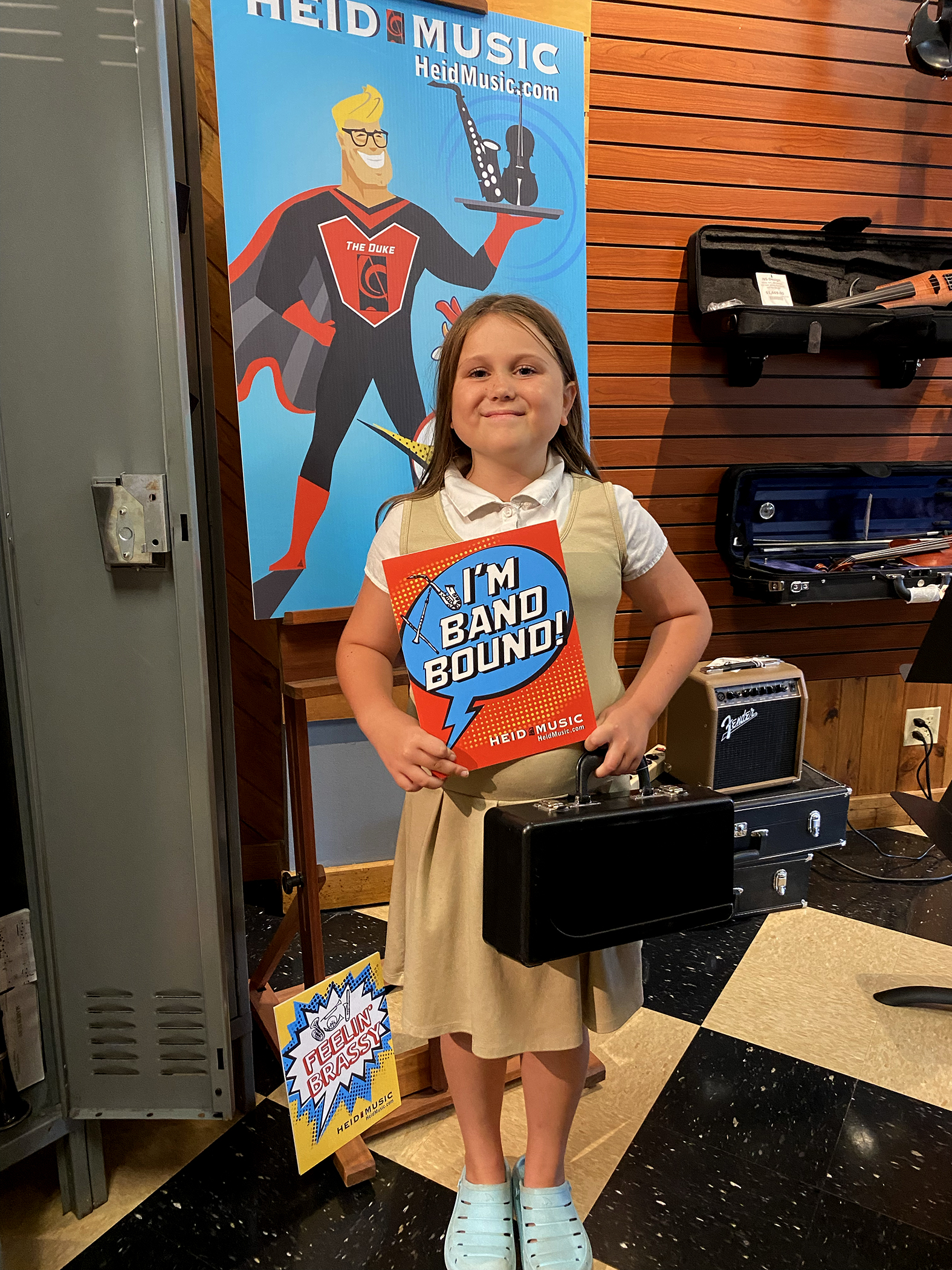 One of the most heartwarming aspects of this season is witnessing the excitement of families stepping into our store. Every visit is a delightful experience, an opportunity to discover something new, and a moment of joy as students eagerly embrace their new instruments. As Tracey, a valued member of the Heid Music team, beautifully articulates, "Stepping into our store is a delightful experience for families, where they can discover something new each time. Witnessing students' excitement about their new instruments is an absolute joy."
Our in-store specialists, known as "Music Enthusiasts," are deeply moved by the back-to-school season. It takes them back to the time when they first fell in love with music, and that nostalgia is palpable in the air. Their enthusiasm is contagious as they share their musical passion with families, making each visit a unique and memorable experience.
Leah Reed, our Director of eCommerce and Brand, sums it up: "Rental season takes us on a nostalgic journey, evoking fond memories of the excitement when we first began our musical journeys in school. The tangible enthusiasm in the atmosphere reignites my own passion for music and deepens my appreciation for the meaningful work we do."
But it doesn't end here. The first step in building a personal connection with the gift of music is to support music education and local events. There are countless opportunities for children in our area to explore and express their musical talents.
To learn more about how you can connect with Heid Music, we invite you to visit any of our five Wisconsin locations in person or explore our wealth of instruments and informational resources online at HeidMusic.com. Our dedication to service, convenience, and community ensures a win-win for all.
As we embark on this exciting back-to-school season, let's celebrate the profound impact of music education and the joy it brings to our communities. Together, we'll continue to nurture the love of music in the hearts of our children, creating a harmonious future for all.
P.S. There is a Rental Season Photo Contest going on right now called "Music Is Fun!". You could be one of the winners! Learn More!

Recent Posts
Are you contemplating investing in a new piano? Whether you're a seasoned pianist or just starting y …

At Heid Music, we're thrilled to usher in the back-to-school season with a rich legacy of over …